Author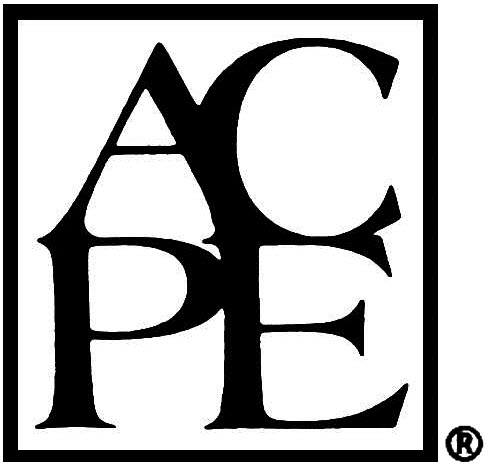 RxCe.com, LLC is accredited by the Accreditation Council for Pharmacy Education as a provider of continuing pharmacy education.
Pharmacist
1.5
9/19/2022
9/19/2025
Knowledge
0669-0000-22-041-H03-P
Law
20-947898
Course Summary
Cannabis sativa is an ancient plant used at different points in history as a valuable commercial crop and for its medicinal properties. Its psycho-neurological effects on the mind and body contribute to its therapeutic properties, but they have also led to public health concerns and a perceived danger of marijuana use. This conflict has played out in the United States over the recent centuries. Marijuana was readily available in the U.S., during the 19th and early 20th centuries. The view of marijuana as a dangerous drug emerged in the U.S., in the 1930s, spurring federal and state regulations that made the use of marijuana and its component parts illegal. These regulations continue today, but because of emergent evidence that cannabinoids may have potential health benefits in a wide variety of diseases, many states have enacted laws permitting patients to use marijuana for medical purposes. This has led to a loosening of governmental regulations over marijuana use. On the other side, evidence continues to arise that conflicts with the view that marijuana's benefits outweigh the risks of its use. A history of marijuana and its medicinal uses, as well as its risk for adverse events, will be discussed in this course.
---
Course Objectives
Describe the evolution and current state of federal and state regulations of marijuana use.
Describe the pharmacology of Cannabis and cannabinoids, including the variations associated with the different routes of administration.
Identify the evidence for potential clinical use of marijuana.
Compare the benefits and risks of marijuana use.
---
I. Introduction
II. A History of Marijuana Use
III. Marijuana Use and Regulation in the United States
1. The Harrison Narcotic Tax Act of 1914
2. Marihuana Tax Act
3. The Boggs Act
4. Controlled Substances Act
5. State Initiatives to Legalize Marijuana
6. Conflict Between Federal and State Marijuana Laws
7. Changing Federal Law
8. Pending Congressional Action
IV. Components of Cannabis
Synthetic Forms
V. Pharmacokinetics of Cannabis
Cellular Effects
VI. Medical Uses for Marijuana
1. Use of Marijuana to Treat Seizure Disorders
2. Use of Marijuana to Treat Pain
3. Use of Marijuana to Treat Cancer
VII. Adverse Effects Associated with Marijuana Use
VIII. Challenges and Opportunities
IX. Summary
Faculty Planner Disclosure
The following individuals were involved in the development of this activity: Gerald Gianutsos, PhD, JD, and Susan DePasquale, MSN, PMHNP-BC. There are no financial relationships relevant to this activity to report or disclose by any of the individuals involved in the development of this activity.
---
Unlabeled Use Disclosures
The information provided in this course is general in nature and it is solely designed to provide participants with continuing education credit(s). This course and materials are not meant to substitute for the independent, professional judgment of any participant regarding that participant's professional practice, including but not limited to patient assessment, diagnosis, treatment and/or health management. Medical and pharmacy practices, rules, and laws vary from state to state, and this course does not cover the laws of each state; therefore, participants must consult the laws of their state as they relate to their professional practice. Healthcare professionals, including pharmacists and pharmacy technicians, must consult with their employer, healthcare facility, hospital, or other organization, for guidelines, protocols, and procedures they are to follow. The information provided in this course does not replace those guidelines, protocols, and procedures but is for academic purposes only, and this course's limited purpose is for the completion of continuing education credits. Participants are advised and acknowledge that information related to medications, their administration, dosing, contraindications, adverse reactions, interactions, warnings, precautions, or accepted uses are constantly changing, and any person taking this course understands that such person must make an independent review of medication information prior to any patient assessment, diagnosis, treatment and/or health management. Any discussion of off-label use of any medication, device, or procedure is informational only and such uses are not endorsed hereby. Nothing contained in this course represents the opinions, views, judgments, or conclusions of RxCe.com LLC. RxCe.com LLC is not liable or responsible to any person for any inaccuracy, error, or omission with respect to this course, or course material.
Back to Course List